Boyz II Men On The Hollywood Walk Of Fame
When I got the word on Twitter that Boyz II Men were getting a Star on The Hollywood Walk Of Fame, I literally dropped everything and made it my business to be there. See, for 20 years I have been on an amazing musical journey with 4 guys minus 1 from Philly who taught me a lot about life and love and who continue to show the world what great music is. It was important to me to show my face, just to let Nate, Shawn and Wanya know "Hey you matter to me."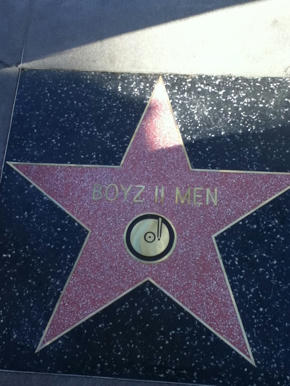 It's Hollywood, so what you generally expect are a bunch of Hollywood types showing up. pomp and circumstance, photo ops, a general wave to the crowd and then it's over. What we experienced was more like a family reunion, It was a very intimate, special event in the lives of these 3(well 4) guys and everyone that helped them to arrive at this moment in time.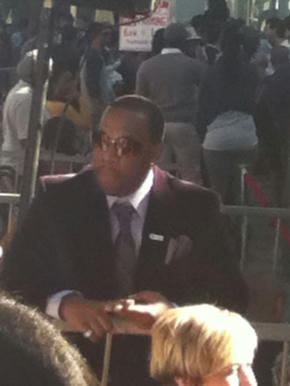 To see Mike Bivins there with his video camera, looking really smooooth I might add, was very special.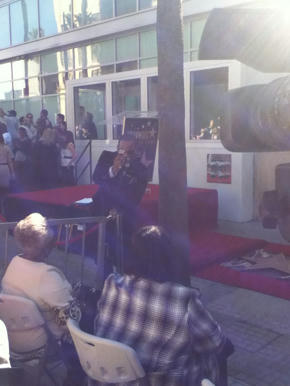 Mike Bivins taking pictures of Shawn's Mom and Nathan's Mom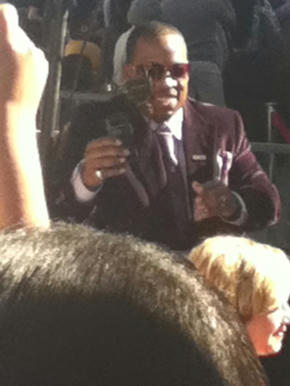 Jimmy Jam said to me "This is a monumental moment in the history of music and it is very important that we are all here to share it with them."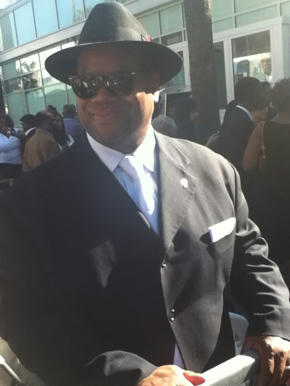 Terry Lewis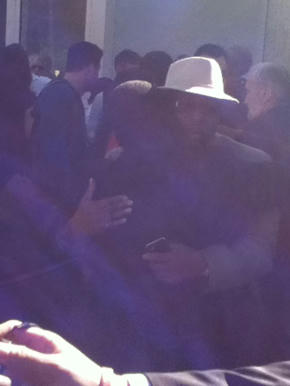 My pictures of the ceremony were sporadic and fuzzy because I was too busy crying to keep the camera straight.

Standing there listening to Jimmy Jam and Terry Lewis, Babyface and Mike Bivins speak about the contributions of the best selling R&B group of all time, you get this sense that their world impact was far greater than they ever expected and yet it did not change the core of who they are. As each member spoke about how great and humbling it was to receive a star you could FEEL the emotions in their words, you could see the pride in the faces of their family members as they accepted an honor that was long overdue.

For me, what this all boils down to is: Love and dedication. Here were four guys who had a simple dream to sing and make music and they were willing to put in the work to make it happen. Over the years I have been to many Boyz II Men concerts-Some in huge arenas and some very intimate shows with only a few in attendance, yet the effect was still the same: They gave 100% and the crowds responded in kind.

Wanya says "This award is for you too" and it is humbling to know that the special loving feelings go both ways.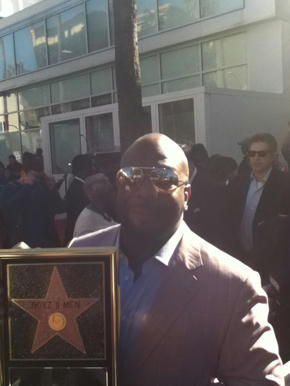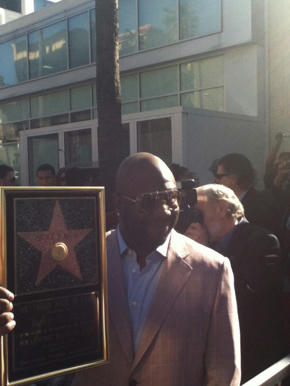 Shawn Stockman- It was really great meeting you and your beautiful family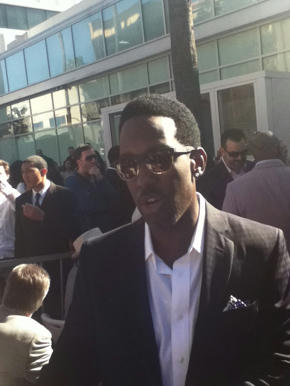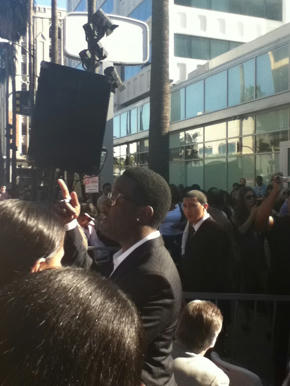 So many beautiful words were spoken on this day, but what truly resonated with me was Nathan talking about life and how it all comes down to choices. Coming from a family of educators I know the value of just having someone who believes in you, who is willing to make the choices that set you on the path to greatness.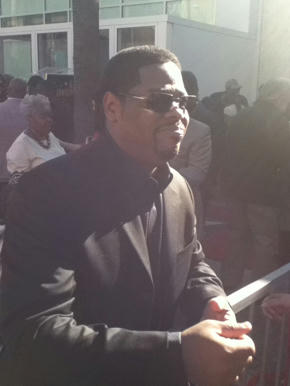 It was truly an honor and a privilege to stand with all of you on such a special day. I look forward to the next chapter in the Boyz II Men story.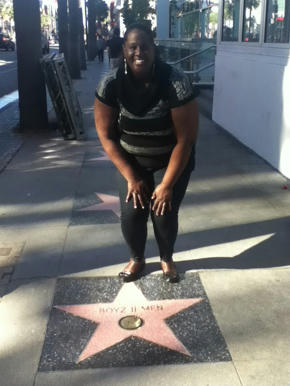 One million CONGRATULATIONS!!!!